{"slides_column":"2","slides_scroll":"1","dots":"false","arrows":"true","autoplay":"true","autoplay_interval":"3000","ticker":"false","speed":"3000","center_mode":"false","loop":"true","rtl":"false"}
The 38th North American Conference on Molecular Beam Epitaxy (NAMBE 2024) is a prominent international forum for reporting scientific and technological developments in Molecular Beam Epitaxy research. The Call for Abstracts Deadline is March 5, 2024.
The conference showcases important results from fundamental materials and device research, through technological applications, and into high-volume and low-cost production. NAMBE features the presentations of the Art Gossard MBE Innovator Award, the NAMBE Young Investigator Award, and the Best Student Paper awards.
In addition to a diverse technical program, vendors will exhibit the latest equipment available for material growth and characterization. The exhibit will surround the coffee breaks and poster presentations, providing many opportunities for discussions between attendees and vendors. There will also be a job board.
In conjunction with the North American Molecular Beam Epitaxy Conference, we proudly present the Workshop on Epitaxial Growth of Infrared Materials on July 20-21, 2024. This exclusive two-day workshop is dedicated to the exploration and understanding of cutting-edge methodologies and technologies behind epitaxial growth specifically for infrared materials.
Our lineup of speakers includes a mix of experts hailing from academia, leading corporations, national research laboratories, and federal agencies. These luminaries have been invited for their substantial contributions to the field, and for their insights into the future of epitaxy and infrared technology. The Workshop be accepting poster abstracts through March 5, 2024.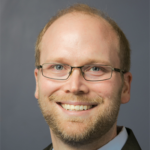 Tom Vandervelde
Tufts University, USA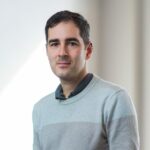 Rafael Jaramillo
Massachusetts Institute
of Technology, USA